GPC cleanup systems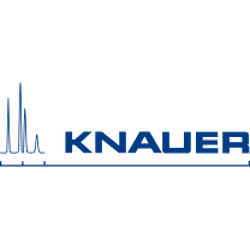 Contact person
Automatic cleanup samples.
Do not waste time and labor with manual sample preparation. The AZURA® GPC Cleanup system automates work-intensive and time-consuming cleanup tasks based on gel permeation chromatography (GPC). Further, reproducibility and quality of the cleanup are improved. After sample loading, the dedicated system fully automatically processes up to 15 samples while requiring minimal bench space. Based on the versatile AZURA® device platform the system can be customized to fulfill individual requirements. The cost-effective software Mobile Control provides a touch-optimized user interface for intuitive device control directly at the system.
System layout
Based on the versatile AZURA® device platform the GPC Cleanup System can be easily adapted to pre-established laboratory procedures to perform a wide range of sample preparation tasks. The system features 15 sample loops controlled by two 16 port multiposition valves. Elution of separated substances/standard components is monitored by a variable single wavelength UV detector.
System control
The GPC Cleanup System is operated with the cost-effective software Mobile Control. This clearly arranged and touch-optimized user interface is run on a tablet directly mounted at the system. It automatically recognizes devices and the system is configured within a few finger swipes. Due to the arrangement in functional blocks like eluent delivery, sample injection, detection, fraction collection, programs are created fast with a minimal number of clicks. Mobile Control makes sample loop loading easily manageable by synchronously switching both valves at the push of a button.