Planning software for building wiring installations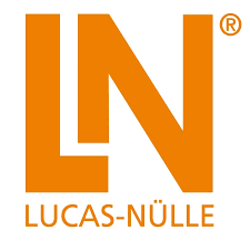 Contact person
Before installing wiring in buildings it is essential to employ planning software to facilitate planning for multiple disciplines, to administer databases and in order to present the end customer with a clear and understandable planning concept. It should be possible to implement interfaces of measuring devices, manufacturer-specific databases and import of graphics files from other planning systems with ease. For education, however, it is also important for the planning software to be easy to learn and for it to quickly offer successful results for small-scale projects as well.
SO4001-3X CAD electrical design, docs and calcs + databases and master licence
SO4001-3Y CAD electrical design, docs and calcs + databases and supplementary licence
Planning of low-voltage systems.
Planning of fire alarms, burglar alarms and hazard warning systems.
Planning of KNX building management systems.
Planning of data networks, telephone and video systems as well as visual and voice intercoms.
Complete installation for cables and wiring.
Planning of wiring ancillaries (conduits, cable ducts, channel etc.).
Integrated lighting calculator.
Automatic calculation for cables and wiring, including monitoring of lengths.
Power monitoring.
Simulation of photovoltaics.