RFM-M series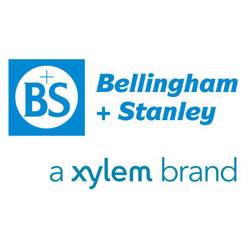 Whilst we believe that the touchscreen technology seen on our RFM-T Series refractometers is a class-leading interface, sometimes our customers want something a little more… tactile. That's where the RFM300-M comes in. With a durable membrane made from chemical and scratch resistant polyester, the RFM300-M offers a more tactile approach, allowing users to navigate menus at the touch of a button.
RFM700-M series
RFM700-M Series refractometers are robust, low cost, fully automatic instruments that are ideally suited to the food, sugar and beverage industries but can also be used in many other non-food applications where temperature control is not required, for example measuring sugar (°Brix) concentrations in the food processing industry.
Alpha-numeric keypad for easy data entry.
Flat sapphire prism surface for easy-cleaning.
Simple operation for factory environments.
Selectable read type: Continual, single, intelligent auto-sense.
RFM700-M series refractometers are supplied to operate in the °Brix scale with results temperature compensated to 20°C in accordance with ICUMSA.
RFM 300-M Series
RFM300-M series are high precision Peltier temperature controlled benchtop refractometers. Featuring wide beam optics and a durable membrane touch-button interface with 4" high resolution display, the RFM300-M Series is ideally suited for use in demanding applications within the food, beverage, chemical and industrial industries.
Tactile & robust keypad.
Flat prism surface for easy-cleaning.

Wide beam scan for non-homogenous samples.
Three decimal place Brix precision.
RFM300-M Series refractometers are capable of measuring non-homogenous samples such as fruit juice with pulp, opaque chemical compounds and emulsions that are normally difficult to read with optical refractometers or those digital refractometers that do not address the need to measure "difficult samples".
RFID swipe technology comes as standard, providing clearance and a log of operator and configuration functions; especially useful when being used in FDA regulated environments operating in accordance with 21 CFR Part 11, or where good practice is adopted, e.g. as part of HACCP.
| | | | | | |
| --- | --- | --- | --- | --- | --- |
| Model/ Parameter | RFM712-M | RFM732-M | RFM742-M | RFM330-M | RFM340-M |
| Scale Refractive Index (RI) | 1.32 – 1.42 | 1.32 – 1.54 | 1.30 – 1.54 | 1.32 – 1.58 | 1.32 – 1.58 |
| Scale Sugar (°Brix) | 0 - 50 | 0 - 100 | 0 - 100 | 0 - 100 | 0 - 100 |
| Scale User-defined | 100 | 100 | 100 | 100 | 100 |
| Resolution Refractive Index (RI) | 0.0001 | 0.0001 | 0.00001 | 0.0001 | 0.000001 |
| Resolution Sugar (°Brix) | 0.1 | 0.1 | 0.01 | 0.1 | 0.01 |
| Accuracy Refractive Index (RI) | ± 0.0001 | ± 0.0001 | ± 0.00005 | ± 0.00005 | ± 0.00004 |
| Accuracy Sugar (°Brix) | ± 0.1 | ± 0.1 | ± 0.04 | ± 0.04 | ± 0.03 |
| Reading time | 4 seconds | 4 seconds | 4 seconds | 4 seconds | 4 seconds |
| Temperature compensation | ICUMSA, AG, User, none | ICUMSA, AG, User, none | ICUMSA, AG, User, none | 5 – 80 °C | 5 – 80 °C |
| Sample temperature range | 0 - 100 °C | 0 - 100 °C | 0 - 100 °C | | |
| Measuring temperature range | 5 - 40 °C | 5 - 40 °C | 5 - 40 °C | 0 °C or 10 °C below ambient | 0 °C or 10 °C below ambient |
| Sample temperature stability | ± 0.05 °C | ± 0.05 °C | ± 0.05°C | ± 0.05 °C | ± 0.05 °C |
| User scale library | 20+ pre-programmed scales | 20+ pre-programmed scales | 20+ pre-programmed scales | 20+ pre-programmed scales | 20+ pre-programmed scales |