Compressor-cooled incubators ICPeco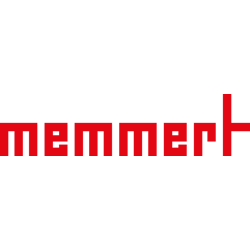 Contact person
This environmentally-friendly incubator is cooled with climate-friendly CO2. Thanks to the excellent thermodynamic properties of the refrigerant CO2 (R744) and the finely adjusted control technology, the ICPeco cooled incubator is both powerful and high-precision. Without critical temperature overshoots, it keeps the temperatures exactly at the setpoint.
Two Pt100 sensors DIN Class A for mutual monitoring, taking over functions in case of an error.
Digital backwards counter with target time setting, adjustable from 1 minute to 99 days.
TwinDISPLAY. Adaptive multifunctional digital PID-microprocessor controller with 2 high-definition TFT-colour displays.
Function SetpointWAIT. The process time does not start until the set temperature is reached.
AtmoCONTROL software on a USB stick for programming, managing and transferring programmes via Ethernet interface or USB port.
Mechanical temperature limiter TB, protection class 1 to switch off the heating approx. 10 °C above nominal temperature.
Working-temperature range from -12 °C up to +60 °C.
Highly efficient automatic defrosting system.
Fully insulated stainless steel door with 2-point locking.
An ICPeco is not only environmentally-friendly, but also extremely powerful. Compared to appliances with R134a as refrigerant, it has faster temperature change rates during cooling-down. The refrigerant used in Memmert ICPeco appliances with the abbreviation R744 and the chemical molecular formula CO2 is almost climate-neutral. In addition, R744 does not contain chlorine and is neither flammable nor toxic.
| | | | | |
| --- | --- | --- | --- | --- |
| Model/Parameter | 110 | 260 | 450 | 750 |
| Volume, l | 108 | 256 | 449 | 749 |
| Interior width, mm | 560 | 640 | 1040 | 1040 |
| Interior height, mm | 480 | 800 | 720 | 1200 |
| Interior depth, mm (less 33 mm for fan) | 400 | 500 | 600 | 600 |
| Max. number of shelves | 5 | 9 | 8 | 14 |
| Max. loading per shelf, kg | 20 | 20 | 30 | 30 |
| Max. loading of chamber, kg | 150 | 200 | 200 | 200 |
| Exterior width, mm | 745 | 824 | 1224 | 1224 |
| Exterior height, mm (with castors) | 1233 | 1552 | 1467 | 1950 |
| Exterior depth, mm (door handle +56 mm) | 584 | 684 | 784 | 784 |
| Electrical load at 230 V, 50/60 Hz, W | 1200 | 1200 | 1200 | 1200 |
| Net weight, kg | 118 | 162 | 222 | 254 |