Cooled incubators, Peltier-technology IPPeco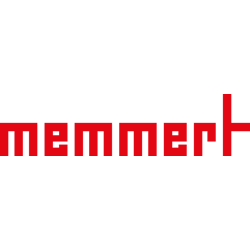 Contact person
Peltier-cooled incubator offers unparalleled precision and control accuracy and is energy-saving and gentle. The Peltier technology minimizes the risk of the sample drying out, condensation formation during the cooling down process takes place outside the working chamber, on the Peltier element.
Forced ventilation by Peltier fan.
Adaptive multifunctional digital PID-microprocessor controller with high-definition TFT-colour display.
Self-diagnostics for fault analysis.
One Pt100 sensor DIN class A.
Digital backwards counter with target time setting, adjustable from 1 minute to 99 days.
Parameters adjustable on ControlCOCKPIT: temperature (Celsius or Fahrenheit), programme time, time zones, summertime/wintertime.
SetpointWAIT function - the process time does not start until the set temperature is reached.
Resolution of display for setpoint and actual temperature values 0.1 °C.
Calibration facility directly at ControlCOCKPIT for three freely selectable temperature values.
Programme stored in case of power failure.
Incl. works calibration certificate for +10 °C and +37 °C.
Adjustable electronic overtemperature monitor and mechanical temperature limiter.
Fully insulated stainless steel door with 2-point locking.
Inner glass door.
Energy-saving Peltier heating-/cooling system integrated in the rear.
Cooled incubator control model variants: SingleDISPLAY or TwinDISPLAY.
SingleDISPLAY models is recommended for standard temperature control applications with insensitive load.
TwinDISPLAY models are recommended for maximum convenience with complex processes.
Possible applications
Microbiological tests
Germ count determination
Cultivation below and above room temperature
BSB5 and BSB7 determination
Stability tests
Sample storage
Model/Parameter

30

55

110

260

410

750

1060

1400

2200

Volume, l

32

53

108

256

384

749

1060

1360

2140

Interior width, mm

400

400

560

640

640

1040

1040

1250

1972

Interior height, mm

320

400

480

800

1200

1200

1200

1450

1450

Interior depth (less 10 mm for fan, sizes 30 and 55; less 32 mm for fan, sizes 110 to 2200), mm

250

330

400

500

500

600

850

750

750

Working-temperature range without light, °C

0 °C līdz +70 °C

Working-temperature range with light, °C

-

-

+10 °C līdz +40 °C

-

Setting temperature range, °C

0 °C līdz +70 °C

Stainless steel grids (standard equipment)

1

1

2

2

2

2

2

4

6

Max. number of grids/shelves

3

4

5

9

14

14

14

28

42

Max. loading per grid/shelf, kg

20

20

20

20

20

30

20

30

30

Max. loading of chamber, kg

60

80

150

200

200

200

200

250

330

Exterior width, mm

585

585

745

824

824

1224

1224

1435

2157

Exterior height, mm

704

784

864

1183

1720

1720

1720

1913

1913

Exterior depth (without door handle), door handle +56 mm, mm

434

514

555

655

655

755

1005

905

905

Electrical load at 230, 50/60 Hz, W

140

275

320

600

600

1200

1200

1200

1800

Net weight, kg

40

52

78

114

157

230

255

450

493