NIR Diode Array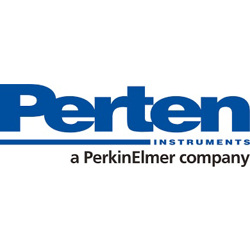 Contact person
The DA 6200™ is an advanced and portable NIR transmission instrument for meat and olive processors. A cost-effective analytical solution making routine analysis easier than ever before. It sets new standards for advanced and portable NIR analysis and makes it easy for processors to verify raw material compositions, improve consistency and ensure quality of finished products. Measurement results are accurate and based on a large representative sample volume. Analysis cost is minimal as the DA 6200 uses no consumables or chemicals expenditures.
Features and Benefits
The DA 6200 sets new standards for advanced, cost-effective quality and process control.
Easy to use - The straight-forward sample handling and intuitive user interface enable anyone to operate the DA 6200 confidently and get accurate results.
Compact & Stand-alone - The DA 6200 is a stand-alone analyzer operated through an integrated touch screen and designed to have a small footprint.
Portable - With a light-weight design and a battery, the analyzer is easy to carry and place in different sampling positions. Up to eight hours of battery operation enables the analyzer to be used for measurements by the line without external power supply for an entire production shift.
Robust & low cost of ownership - Analyze as often as desired. There are no associated consumables or chemical expenditures. The DA 6200 analyzer is based on robust Diode Array technology, without the use of moving parts in spectrometer. External check sample is included, proving an easy tool to verify instrument performance regularly.
Ready-to-use calibrations - The DA 6200 is equipped with pre-developed calibrations for meat and olive processing to provide results from day one. Calibrations were developed in collaboration with multiple institutes, laboratories and processing plants, based on a large variability in samples and using advanced PLS and ANN algorithms.
Applications
Meat & Meat products - Whether you produce ground meats, sausages, mechanically separated poultry or other meat products, the DA 6200 will help you reduce costs improve quality. The DA 6200 can analyze all types of ground or homogenized meat samples for fat, moisture and protein content in 30 seconds. Additional parameters like collagen, salt or ash are also available upon request.

Analyze incoming meat batches to ensure they meet minimum purchasing criteria. Use compositional information to optimize their use.
Reduce lean meat give away and out-of-spec products by monitoring fat content in mixing step.
Verify finished product quality to ensure it is consistent and meets customer expectations. Reduce dependency and cost of sending samples to external laboratories.

Olive products - The DA 6200 helps you to improve profit and yield in olive milling. Olives milled to paste and olive pomace from the milling line can be analyzed in 30 seconds without use of any associated consumables or chemical expenditures.

Analyze incoming olives for fat and moisture content to ensure fair payments and know the potential yield.
Analyze olive pomace fat and moisture content to optimize extraction and avoid wasting valuable oil.
Operation and Handling
The DA 6200 is designed for easy sample handling and operation. Sample cups are easily filled and placed in measurement position with magnetic coupling. A touchscreen with intuitive user interface enables anyone to confidently operate the DA 6200 and get accurate results. Automatic start of measurements is also possible.
Nonhomogeneous samples such as meats, finished meat samples or olives should be ground prior to analysis. Homogenous samples such as sausage fillers taken from mixer or olive pomace can be analyzed as such.
Specifications
| | |
| --- | --- |
| Analysis principle | Diode Array, transmittance |
| Regression options | ANN (Artificial Neural Networks), PLS (Partial Least Squares) |
| Analysis time | 30-60 seconds depending on product, 20 sub-measurements |
| Sample volume | Up to 170 cm3 |
| Wavelength range | 850 – 1050 nm |
| Size (W x D X H) | 200 X 225 X 300 mm |
| Weight | 5.5 kg |
| Display | 5.7" color touch screen |
| Battery operation | Up to 3 hours operation, 8 hours standby |
| Ambient temperature | 5 to 35 °C |
| Interfaces | Ethernet, 2 USB ports |