Personal devices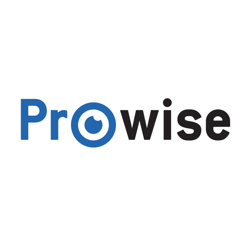 Contact person
Making a success of devices in the classroom is a challenge, but Prowise devices are designed to meet these challenges. Features such as robust housing and super-fast Wi-Fi connection make Prowise devices ideal for education. Prowise aims at providing complete solution, ensuring that all Prowise devices work together seamlessly with Prowise touchscreen.
EduBook 360

A powerful notebook, equipped with Windows 10, a touchscreen and a Windows Ink pen. Always offers the best way of working for each task. The 360º rotating screen means the device can be transformed from laptop to tablet and every stage in between making it ideal for education.
You can read more about Prowise EduBook 360 here.
All-in-One PC

The Prowise All-in-One PC is a computer as well as a tablet. You can use this versatile device for any situation in the classroom. Give instructions, let students work in groups, or let them perform tasks individually.
The Prowise All-in-One PC is the ideal device to extend and enhance how a teacher works in the classroom. Its smart size combined with battery power means it can be used anywhere. Give instructions in PC mode, let students work in small groups in tablet mode or have a student pick a quiet corner of the classroom and work individually. Alternatively, do you want the screen fixed in place? Use the Vesa Mount to mount your All-in-One PC to your desk or to the wall and adjust it to your perfect height. All-in-One PC is available with Pentium or Core i5.
You can read more about All-in-One PC here.
Prowise Universal Storage & Charging Cart

The charging cart provides a safe and secure place to store and charge up to 36 personal devices up to 14" in size.