Oilbaths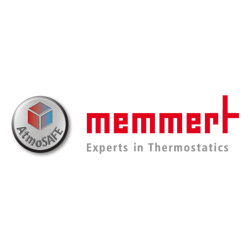 Memmert oilbaths - absolute safety for laboratory and samples, even at high temperatures through corrosion-resistant stainless steel, precise electronics and multiple temperature protection.
Fuzzy-supported PID microprocessor controller with integrated autodiagnostic system with fault indication.
Two Pt100 sensors Class A.
Digital timer from 1 min. up to 999 hours.
Digital display (LED) of all set parameters, such as temperature and alarm values (0.1 °C resolution) as well as time values.
In case of overtemperature due to failure, the heating is switched off at approx. 10 °C above the set temperature (fixed value).
Independently working, electronic overtemperature temperature limiter TWB (protection class 2).
Mechanical temperature limiter TB (protection class 1) switching the heating off at approx. 30 °C above max. temperature of the bath.
Easy-to-clean interior, made of stainless steel.
Large-area heating on three sides.
Model/Parameter

7

10

14

22

29

45

Volume, l

7

10

14

22

29

45

Container length, mm

240

350

350

350

590

590

Container width, mm

210

210

290

290

350

350

Container height, mm

140

140

140

220

140

220

Working-temperature range, °C

at least 5 °C above ambient

temperature up to +200 °C

Setting temperature range, °C

+20 °C to +200 °C

Temperature variation, K

± 0.3

± 0.3

± 0.3

± 0.3

± 0.3

± 0.3

Housing length, mm

468

578

578

578

818

818

Housing width, mm

356

356

436

436

516

516

Housing height (with flat cover), mm

238

238

238

296

238

296

Housing height (with gable cover), mm

337

337

347

405

343

401

Liquid level min., mm

97

97

97

177

105

177

Liquid level max., mm

120

120

120

200

120

200

Electrical load at 230 V, 50/60 Hz, W

1200

1200

1800

2000

2400

2800

Net weight, kg

11

13

15

17

24

26