Malvern Panalytical webinars in May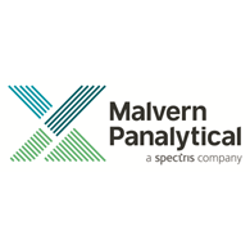 Pharmaceutical APIs and the impact of particle sizing during development: An experienced approach
Do you need to understand how to get full control of particle size during API development? Do you know what to do when there are unexpected changes in material quality? Join us to learn how from pharmaceutical industry expert Maria Sobusiak.
Imaging Masterclass: First steps in automated image analysis
Shape up your particles!

Have you ever had a problem getting your powders to flow, or been frustrated by a batch of material that didn't dissolve as quickly as expected? If so, using automated image analysis to investigate particle shape could help you! Sign up for the first webinar in this four-part series.
May 12 - 10:30 ET

From lab to fab: XRD made simple: Clean room compliant MRD XL
Maintaining a cleanroom environment in line with ISO and federal classifications is essential for any semiconductors fab. After four decades of experience in this field, we know our technology remains at the cutting edge of what is possible. Join us and learn about the cleanroom compliance feature of the MRD XL.
May 17 - 10:30 ET

Understand the material properties of pharmaceutical products with laser diffraction
Pharmaceutical industry expert Maria Sobusiak is once again joining us for a webinar. This time, she will be showing you how to use laser diffraction with different techniques to show various properties of the material. Join us to learn how to get even more out of your samples by using orthogonal techniques with laser diffraction!
May 18 - 10:30 ET

An expert guide to using zeta potential for the surface characterization of viral and lipid-based vectors
Do you know how zeta potential characterization of viral and lipid-based vectors can be used to study different formulations and help predict stability? Join our webinar on May 18 to learn all about zeta potential characterization and how it can help you improve product design and optimize your production process.
May 26 - 10:30 ET

The future of sustainable chemistry: Electrochemistry

Have you been considering more sustainable methods when creating new synthetic routes? We've worked out the pros and cons of a range of methods so you can pick the best process for you. Join our webinar and find out more.