Special offer for BRAND® basic equipment!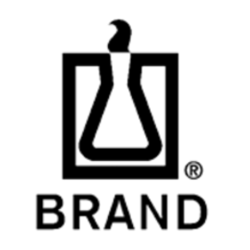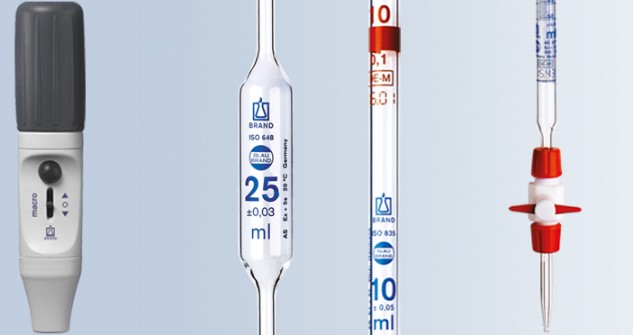 Do not miss Brand special prices for for your basic equipment in the laboratory – only from July 1 until September 30, 2022!
The basic equipment for your laboratory in BRAND quality: macro pipette controller and compact burettes, compact-automatic burettes, volumetric flasks and pipettes.
Pipette controllers macro for pipettes 0.1-200 ml, with spare membrane filter
Cat. No.

Description

From*

Standard price (per piece)

without VAT, €

Special price (per piece)

without VAT, €

26200

grey

1

57.20

42.90

26201

green

1

57.20

42.90

26202

blue

1

57.20

42.90

26203

magenta

1

57.20

42.90

Graduated pipettes, BLAUBRAND®, Class AS, type 2, DE-M

27821

5 ml : 0.05 ml

12

6.55

4.99

27822

5 ml : 0.1 ml

12

6.45

4.84

27823

10 ml : 0.1 ml

12

6.55

4.99

Bulb pipettes, BLAUBRAND®, class AS, 1 mark, AR-GLAS®, DE-M

29707

5 ml

6

6.80

5.10

29712

10 ml

6

7.40

5.55

29715

25 ml

6

9.55

7.16

29718

50 ml

6

12.70

9.53

Volumetric flasks, BLAUBRAND®, cl. A, DE-M, with PP stopper, ISO batch certificate

37247

25 ml, NS 10/19

2

16.95

12.71

37248

50 ml, NS 12/21

2

18.65

13.99

37291

100 ml, NS 14/23

2

20.30

15.23

Volumetric flasks, BLAUBRAND®, class A, DE-M, with PP stopper, amber, ISO batch certificate

37404

25 ml, NS 10/19

2

27.90

20.93

37405

50 ml, NS 12/21

2

29.10

21.83

37407

100 ml, NS 14/23

2

29.55

22.16
Compact-Burettes, BLAUBRAND®, class AS, Boro 3.3, DE-M
Cat. No.

Description

From*

Standard price (per piece)

without VAT, €

Special price (per piece)

without VAT, €

13913

10 ml : 0.02 ml

1

66.15

49.61

13916

25 ml : 0.05 ml

1

66.15

49.61

13918

50 ml : 0.1 ml

1

66.15

49.61

Compact-Burettes, BLAUBRAND®, class AS, Boro 3.3, DE-M, amber

13963

10 ml : 0.02 ml

1

88.60

66.45

13966

25 ml : 0.05 ml

1

88.60

66.45

13968

50 ml : 0.1 ml

1

88.60

66.45

Compact-Automatic burettes, BLAUBRAND®, class AS, DE-M, blue Schellbach stripe, with PE bottle

23819

10 ml : 0.02 ml

1

120.80

90.60

23820

25 ml : 0.05 ml

1

120.80

90.60

23821

50 ml : 0.1 ml

1

120.80

90.60

Compact-Automatic burettes, BLAUBRAND®, amber, class AS, DE-M, with PE bottle

23870

10 ml : 0.02 ml

1

145.00

108.75

23871

25 ml : 0.05 ml

1

145.00

108.75

23872

50 ml : 0.1 ml

1

145.00

108.75
*Minimum order quantity