Special offer micropipette Transferpette® S -8-12!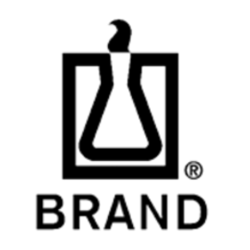 Do not miss our special prices for microliter pipette Transferpette® S -8-12 – only from April 1 until June 30, 2022!
The Transferpette® S air displacement pipette allows you to work efficiently and ergonomically with both small and large volumes. Low operating forces and a short stroke ensure relaxed pipetting, even during long pipetting series. Due to its perfect ergonomics, the Transferpette® S provides a comfortable grip in any hand position, whether you are right- or left-handed, or have big or small hands. Changing your grip is not necessary, since the microliter pipette provides true one-hand operation: set the volume, pipette, eject the tip.
Your advantages:
+ Efficient: one-hand operation
+ Flexible: ergonomic design for every hand
+ Reliable: volume-change protection prevents accidental adjustments
Transferpette® S -8-12
Items supplied: Transferpette® S -8-12, DE-M marking, CE-IVD compliant, performance certificate, 1 shelf/rack mount, 1 reagent reservoir, 1 mounting tool, silicone grease and 1 set of sealing rings made of silicone/ FKM.
Cat. No.

Capacity

Standard price

without VAT, €

Special price

without VAT, €

Transferpette® S -8

705900

0.5 - 10 μl

601.25

420.88

705906

5 - 50 μl

601.25

420.88

705908

10 - 100 μl

601.25

420.88

705910

20 - 200 μl

601.25

420.88

705912

30 - 300 μl

601.25

420.88

Transferpette® S -12

705920

0.5 - 10 μl

689.05

482.34

705926

5 - 50 μl

689.05

482.34

705928

10 - 100 μl

689.05

482.34

705930

20 - 200 μl

689.05

482.34

705932

30 - 300 μl

689.05

482.34