Special price for Pipetting aid accu-jet® S!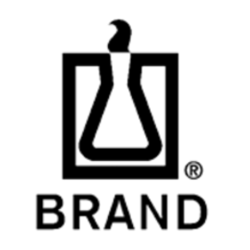 Do not miss Brand special prices for the pipetting aid accu-jet® S – only from October 1 until December 31, 2022!
The accu-jet® S pipette controller brings versatility and endurance to your team. It makes lab work simple, easy, and efficient, whether you work with cell cultures, in quality control or in a pharma lab.
Precise pipetting of large and small volumes is easy due to single handed control of pipetting speed for fast, powerful aspiration, accurate meniscus setting, or precise dispensing of small volumes.
Your benefits:
+ Simple: Precise control for accurate volume setting and delicate cell culture work
+ Easy: Integrated rest position
+ Efficient: Service-friendly and sustainable
accu-jet® S Pipetting aid
with Nickel-metal hydride battery, wall support, 2 spare membrane filters 0.2 μm (sterile), operating manual.
| | | |
| --- | --- | --- |
| Cat. No. | Description | Special price without VAT, € |
| 26350 | anthracite, AC adapter Europe 100-240 V; 50/60 Hz | 279.00 |
| 26351 | berry, AC adapter Europe 100-240 V; 50/60 Hz | 279.00 |
| 26352 | petrol, AC adapter Europe 100-240 V; 50/60 Hz | 279.00 |
| 26353 | amethyst, AC adapter Europe 100-240 V; 50/60Hz | 279.00 |
| 26360 | anthracite, without universal AC adapter | 262.00 |
| 26361 | berry, without universal AC adapter | 262.00 |
| 26362 | petrol, without universal AC adapter | 262.00 |
| 26363 | amethyst, without universal AC adapter | 262.00 |