Malvern Panalytical veebiseminarid novembris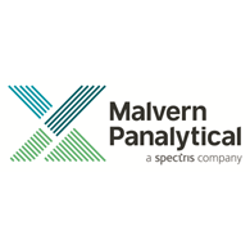 Kontaktisik
Sellel kuul toimub kolm veebiseminari, mis keskenduvad osakeste suuruse teemadele. Esimene keskendub ravimite tootmisele ja arendamisele ning tutvustab, kuidas laserdifraktsiooni analüsaator töötab ning kuidas saadud andmed teile abiks on (10. november). Päev hiljem (11.november) toimub järgmine veebikohtumine, mis jätkab sarnasel teemal - fookuses on Mastersizer3000 ning miks see analüsaator on oma valdkonna populaarseim. Seminar sobib neile, kes seda või mõnd sarnast analüsaatorit kasutavad ning soovivad rohkem teada saada kasudest ja võimalustest.
Kuu lõpetab 30. novembril meetoditele pühendatud veebiseminar. Kas valitud meetod on õige või kuidas saaks meetodit optimeerida, sellest tulebki juttu. Oodatud on kogenud kasutajad ning loomulikult ka need, kes näevad end tulevikus Mastersizeri kasutajana.
Back to basics: Particle size analysis Pharmaceutical development and manufacture
10. november
How can particle size analysis help you in drug development and manufacture? Join our laser diffraction experts to gain insights into how this flexible technology can help you through different stages of the drug development and production process.
Think particle sizing: trust Mastersizer
11. november
Are you getting the most out of your particle sizing instrument? Looking for better support and aftersales services for your laser diffraction system? Join us to find out why Mastersizer is trusted in thousands of laboratories across the world and discover the wide range of aftersales support from Malvern Panalytical.
Best practice for the development of particle size analysis methods. Why all methods are not created equal.
30. november
Take a close look with us at the bespoke contract services and support offered by Concept Life Sciences – either for one-off particle size analysis or for the development/validation and transfer of particle sizing methods.

We'll investigate the process of wet and dry dispersion method development and validation, plus their successful transfer between instruments/platforms or locations.