Mini Spray Dryer B-290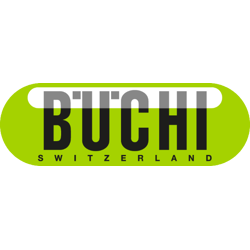 The Mini Spray Dryer B-290 is the world leading laboratory scale Spray Dryer since many years. It is designed to visualize your Spray Drying process for wide range of applications in various fields such as pharma, materials, chemistry, food, feed, beverages, etc.

Proven performance
Large range of applications due to:
Free access to global application database.
Over 700 publications.
Over 400 patents.
Local application support by BUCHI.
Thousands of satisfied customers.
Cost efficient
Reproducible powder production at lab scale.
Small sample amount saves valuable material (> 5 g).
High yields (up to 70%).
Fast drying process (up to 1 L / h).
Shorter times to optimize formulations.
Lowest maintenance costs.
Easy to use
Intuitive handling.
Scale up to pilot or industrial scale possible.
Fast setup and cleaning times.
Visible process due to glass assembly.
Adjustable particle size (2 - 25 microns).
Inert Loop B-295
For working in inert atmospheres.
Condensation of solvents.
Feedback of inert gases.
Dehumidifier B-296
Permanent ambient conditions.
Water condensation.
In combination with Inert Loop B-295 for use in organic solvents and water mixtures.
Three nozzle variants
Two-fluid nozzle for particles with a size of 2 - 25 μm.
Three-fluid nozzle for spraying immiscible liquids.
Ultrasonic package for particles with a size of 10 - 60 μm.
Application-specific glassware
High-performance cyclonic separator for small particles.
Brown glass for light-sensitive products.
Decontamination flask.
Custom designs also possible.
Spray solidification bath: Spray solidification bath for working with molten wax and polymer samples with a melting point of up to 70 °C.
Application: Experienced BUCHI technicians will help you configure your specific application. There is also a database containing details of several hundred applications.