NIRWare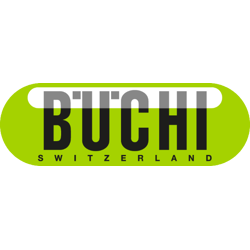 Operating a BUCHI FT-NIR spectrometer without advanced expertise is easy thanks to the intuitive NIRWare operator software. The bi-directional LIMS interface allows flexible and secure data exchange with full traceability. The suite, in combination with the NIRAnywhere software, allows centralized administration of multiple BUCHI spectrometers within a global or local company network.
Easy to use
User-friendly interfaces: simplified for production line, detailed for the laboratory.
Error-free data exchange with automated LIMS module.
Centralized multisite network management through NIRAnywhere software.
Error avoidance through automatic identification of appropriate measuring cell versus chosen method.
Data security
Seamless records of data and user activity.
Secure data exchange with digital signatures and encryption.
Compliant to FDA guideline 21 CFR Part 11.
Flexible
Customizable user interface for different applications and needs.
Broad range of formats for bidirectional data exchange (MS Excel, Adobe Pdf, CSV, XML, etc.).
Automated data transfer to company ERP and formulation systems (Brill Formulations, Aunir Specman, etc.).
NIRWare operator interface: All measurements are performed using the NIRWare Operator. Its user interface can be tailored to users' specific needs. The integrated standard operating procedures guide users through the application. In the routine mode, only a few sample-specific entries are required, which may also be made using a barcode reader.
NIRWare application designer: Define your own specific application in just four easy steps. The NIRWare Application Designer enables the user interface of the NIRWare Operator to be tailored to the user's individual needs. It is possible to display all prompts and designations in a large number of different languages.
NIRWare operator touchscreen interface: With the NIRWare Operator touch-screen interface, efficiency in daily work can be improved.
NIRWare security designer: Manage users and user groups. Especially in regulated environments, authorisations for access to the software or to individual software modules must be precisely defined. A basic precondition for this task is an integrated user management system.