Benchtop autoclaves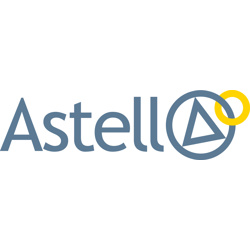 Astell's front loading 'Benchtop' autoclave range is available in three sizes and is totally self-contained. These units require no plumbing, and only a standard single phase power supply. The range is available as either 'Classic' or 'Ecofill'.
Classic – The 'Classic' version requires manual water-fill and during the cycle condensate leaves the vessel via a silicone tube that can be connected to a heat-resistant bottle.
Ecofill – The 'Ecofill' version has an integral reservoir and an in-built water re-circulation system. Once the reservoir is filled, this provides water for up to 15 cycles, and also acts as a collection vessel for condensate and the water that is automatically returned from the chamber at the end of each cycle, minimising water usage.
Other features include:
Media holdwarm and delayed start facility.
A 5.7" colour touchscreen with integrated USB data port.
Electropolished stainless steel chamber.
Adjustable time and temperature.
Fast action door closure mechanism.
Five pre-programmed cycles and up to 50 available.
Temperature range of 100°C to 138°C (0.2 - 2.4 Bar).
Over temperature protection.
Pressure gauge.
Model no.
Version
Volume
(litres)
Power supply
Chamber
diam. x depth (mm)
Usable chamber
depth (mm)
Dimenssions
W x H x D (mm)
AMB420
Classic
33
230 V, 13 A, 50/60 Hz
346 × 355
294
520 x 600 x 805
AMB430
Classic
43
230 V, 13 A, 50/60 Hz
346 x 465
403
520 x 600 x 805
AMB440
Classic
63
230 V, 13 A, 50/60 Hz
346 x 668
600
520 x 600 x 1005
AMB220
Ecofill
33
230 V, 13 A, 50/60 Hz
346 x 355
294
520 x 600 x 805
AMB230
Ecofill
43
230 V, 13 A, 50/60 Hz
346 x 465
403
520 x 600 x 805
AMB240
Ecofill
63
230 V, 13 A, 50/60 Hz
346 x 668
600
520 x 600 x 1005