X-ray fluorescence spectrometers (XRF)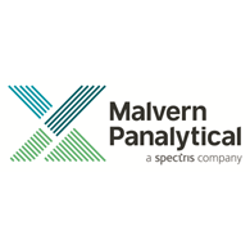 Expert XRF spectrometers for elemental composition analysis.
Malvern Panalytical offers a versatile range of X-ray fluorescence spectrometers and related products for elemental and thin film analysis. These XRF analyzers are suitable for a wide range of analysis and throughput requirements and operating environments. The spectrometers range from energy-dispersive benchtop XRF systems to wavelength-dispersive high-performance XRF systems and products for semiconductor measurement.
XRF spectrometers can be configured with dedicated software options for specific types of X-ray fluorescence analysis. In combination with application modules (application configuration, calibration and standards) or as a package with sample preparation products, complete analytical solutions are created.
Measurement type/Model

Smart Zetium for reliable results and robust operation

Small, powerful and portable XRF analyzer

Fast and accurate at-line elemental analysis

Direct insight in your production process

Advanced semiconductor thin film metrology solution

XRF of choice for highest throughput or shortest measurement time

Thin film metrology

✓

✓

✓

✓

Elemental analysis

✓

✓

✓

✓

✓

✓

Contaminant detection and analysis

✓

✓

✓

✓

Elemental quantification

✓

✓

✓

✓

✓

Chemical identification

✓

Technology

Wavelength Dispersive X-ray Fluorescence (WDXRF)

✓

✓

✓

Energy Dispersive X-ray Fluorescence (EDXRF)

✓

✓

✓

✓

Elemental range

Be-U

Na-Am

C-Am

Na-Am

Be-U

Be-U

LLD

0.1 ppm - 100%

1 ppm - 100%

1 ppm - 100%

1 ppm - 100%

0.1 ppm - 100%

0.1 ppm - 100%

Resolution (Mn-Ka)

35 eV

135 eV

135 eV

135 eV

35 eV

35 eV

Sample throughput

Up to - 240 per 8 h day

Up to - 80 per 8 h day

Up to - 160 per 8h day

On-line/ continuous

Up to 25 wafers per hour

Up to - 480 per 8 h day