Diaphragm pumps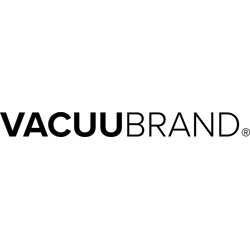 Kontaktinis asmuo
VACUUBRAND aluminum design diaphragm pump is a perfect match for many applications in the laboratory and operations because it is oil-free and whisper quiet, and because it requires so little service. Diaphragms have especially long lives and hermetically seal the drive space from the pumping chamber to protect mechanical parts from corrosion. The pumps achieve their distinctively high performance from high pumping chamber volume relative to the minimal dead space. Highly flexible FKM double diaphragms with fabric reinforcement ensure an extremely long diaphragm lifetime. This makes VACUUBRAND diaphragm pumps the right choice for clean applications.
Stable ultimate vacuum, even after a very long operating time.
No abrasion - therefore dust and contamination-free.
Long diaphragm life due to highly flexible FKM double diaphragms, fabric-reinforced.
FKM valves with excellent durability and vacuum performance.
With patented drive system for quiet and vibration-free running.
Down to 70 mbar
Without vacuum control

With manual vacuum control

Parameter / Model

ME 1

ME 2 NT

ME 4 NT

ME 8 NT

ME 16 NT

ME 4R NT

Number of heads / stages

1/1

1/1

2/1

4.1

8/1

2/1

Max. pumping speed, m³/h

0.7

2.0

4.0

7.3

16.4

3.8

Ultimate vacuum, mbar

100

70

70

70

70

100
Down to 7 mbar
Without vacuum control

Parameter / Model

MZ 2 NT

MZ 2D NT

Number of heads / stages

2/2

2/2

Max. pumping speed, m³/h

2.2

2.3

Ultimate vacuum, mbar

7

4
Down to 1.5 mbar
Without vacuum control

With vacuum control

Parameter / Model

MD 1

MD 4 NT

MD 12 NT

MD 4 VARIO select

MD 12 VARIO select
Number of heads / stages

4/3

4/3

8/3

4/3

8/3

Max. pumping speed, m³/h

1.2

2.3

12.1

5.7

16.0

Ultimate vacuum, mbar

1.5

1

2

1

1.5
Down to 0.3 mbar
Without vacuum control

With vacuum control

Parameter / Model

MV 2 NT

MV 10 NT

MV 2 VARIO select

MV 10 VARIO select

Number of heads / stages

4/4

8/4

4/4

8/4

Max. pumping speed, m³/h

2.2

10.4

3.3

14.0

Ultimate vacuum, mbar

0.5

0.5

0.3

0.3