Weighing furnace for determination of combustion loss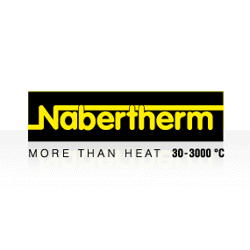 This weighing furnace with integrated precision scale and software, was designed especially for combustion loss determination in the laboratory. The determination of combustion loss is necessary, for instance, when analyzing sludges and household garbage, and is also used in a variety of technical processes for the evaluation of results. The difference between the initial total mass and the combustion residue is the combustion loss. During the process, the software included records both the temperature and the weight loss.
Tmax 1100 °C or 1200 °C.
Heating from two sides.
Ceramic heating plates with integral heating element which is safeguarded against fumes and splashing, and easy to replace.
Dual shell housing made of sheets of textured stainless steel.
Optional flap door (L) which can be used as work platform or lift door (LT) with hot surface facing away from the operator.
Adjustable working air inlet in the door.
Exhaust air outlet in rear wall of furnace.
Solid state relays provide for low­ noise operation.
Delivery includes base, ceramic plunger with base plate in the furnace lining, precision scale and software package.
4 scales available for different maximum weights and scaling ranges.
Process control and documentation for temperature and combustion loss via VCD software package for monitoring, documentation and control.
Additional equipment:
Chimney (with or without fan) or catalytic converter.
Over-temperature limiter with adjustable cutout temperature.
Observation hole in the door.
Model

Flap Door

Model

Lift Door

Tmax, °C

Inner

width,

mm

Inner

depth,

mm

Inner

height,

mm

Volume, l

Minutes

to Tmax

L 9/11/SW

LT 9/11/SW

1100

230

240

170

9

75

L 9/12/SW

LT 9/12/SW

1200

230

240

170

9

90
Scale type

Readability

in g

Weight range

in g

Weight of plunger

in g

Calibration value

in g

Minimum load

in g

EW-2200

0.01

2200

850

0.1

0.5

EW-4200

0.01

4200

850

0.1

0.5

EW-6200

0.01

6200

850

-

1.0

EW-12000

0.10

12000

850

1.0

5.0