Fast Protein Liquid Chromatography (FPLC) systems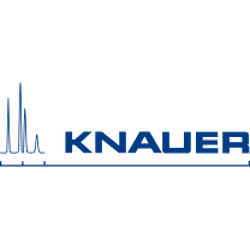 Contact person
The flexible protein purification platform.
FPLC is a form of liquid chromatography to purify large biomolecules like proteins or DNA. Complete solutions for FPLC (Fast Protein Liquid Chromatography) on a minimum footprint: AZURA® FPLC systems combine flexibility and reliability. The biocompatible AZURA® FPLC systems is the perfect choice for your protein purification task. Design your AZURA Bio purification system to your needs. Multiple functionalities such as automatic sample injection via autosampler, column switching, buffer and sample selection as well as fraction collection enable the user to automate the purification process.
A large range of different detectors make your target molecules visible. Different flow rates and compatibility to columns from all venders offer maximum flexibility. The intuitive software PurityChrom® combines all the advantages of a versatile purification software.
You choose the method - we have the bio purification system for you.
Size Exclusion Chromatography (SEC), also referred to as gel permeation chromatography (GPC), separates the components by molecular size while the sample is passing through the stationary phase.
Affinity chromatography (AC) is a multi-step process, characterized by specific binding of the target molecules to the column material.
Ion exchange chromatography (IEX) separates molecules based on their total charge.
Hydrophobic Interaction Chromatography (HIC), separation is performed based on hydrophobic interaction and gradient elution.
Multi - Method Systems can be used to perform all methods used in your purification strategy on one system.
Sample systems:
Bio Purification System for size exclusion chromatography up to 10 ml/min.
Bio Purification System for affinity chromatography up to 50 ml/min.
Multi Method Gradient System for Bio Purifications, For more complex FPLC applications up to 10 ml/min.
Multi Method Gradient System for high presicion protein purifications, For more complex FPLC applications up to 50 ml/min.
FPLC Software PurityChrom®
The PurityChrom® is a powerful software to control your FPLC system. Get familiar with PurityChrom® in shortest time and with no effort due to the intuitive and clearly structured user interface. Choose a time- or volume based workflow by just clicking one button. Create methods with highest flexibility to realize complex application without losing easy handling. Offline licenses for creating methods and data evaluation are for free.