Preparative HPLC systems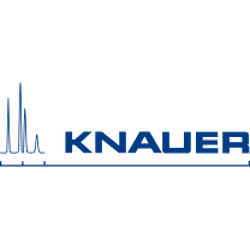 Contact person
Customized purification.
Configure your prep HPLC system from injection to detection and choose between different materials, flow rates, valves and detectors. Due to the flexible design of our devices, you can easily change parts like pump heads or flow cells and integrate all components of the compact into the pilot-scale system.
The AZURA® Prep LC systems can be used for special separation modes like peak recycling and stacked. We help you to configure your system and choose the best software for you.
Purification strategy: priorize purity, throughput or yield
The dependencies between throughput, purity and yield always have to be considered in HPLC purifications. Whatever priority you decide for, with the AZURA preparative systems you can successfully adapt.
Sample systems
Compact Prep LC system - perfect start into preparative chromatography. With the complete, semi-preparative HPLC system you master your isocratic purification tasks. Flow rate max 50 ml/min.
Lab prep LC system - designed for your more demanding semipreparative separations. You can customize a highly flexible LC system with freely combinable components. With a flow rate of 50 ml/min it is possible to separate several hundred milligrams per run.
Pilot prep LC system - flow rates up to 1000 ml/min and loads up to several grams are possible. Optional peak and solvent recycling can be set up to increase separation power and reduce separation costs significantly.
Configure your perfect preparative HPLC system
Build a custom solution based on your requirements.
Choose the system components you need.
We create an individual system for you.
Chromatography by KNAUER!