Chemistry diaphragm pumps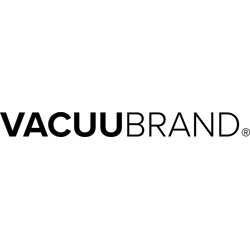 Contact person
Typical applications for chemistry diaphragm pumps include evacuating chemically aggressive gases and vapors from such equipment as rotary evaporators, vacuum drying cabinets and centrifugal concentrators. Chemistry diaphragm pumps from VACUUBRAND feature uncompromising chemistry designs. Their construction with fluoropolymers makes them very resistant to chemical vapors from inlet to exhaust and very tolerant to condensates. VACUUBRAND pumps also have a gas ballast valve that provides continuous purge with minimal impact on ultimate vacuum when working with condensable vapors. Pumping chambers are hermetically separated from the drive system ensuring long lifetimes of mechanical parts.
PTFE sandwich diaphragms and valves made of perfluoroelastomer or PTFE.
Internal tubing and fittings made of PTFE/ETFE/ECTFE compounds.
Exceptional diaphragm lifetimes with ultra-durable PTFE sandwich design.
Head cover and clamping disc made of fluoro compounds with stability core for unsurpassed long-term performance.
Very long service intervals for low lifetime cost-of-ownership.
Patented new drive system for extra quiet, ultra-low-vibration operation (NT).
Patented new valve mounting system to simplify service access (NT).
Smooth surfaces for easy cleaning (NT).
Down to 70 mbar
Without vacuum control

With vacuum control

Parameter / Model

ME 1C

ME 2C NT

ME 4C NT

ME 8C NT

ME 16C NT

ME 16C VARIO select

Number of heads / stages

1/1

1/1

2/1

4/1

8/1

8/1

Max. pumping speed, m³/h

0.7

2.1

3.9

7.1

16.3

20

Ultimate vacuum, mbar

100

70

70

70

70

70
Down to 7 mbar
Without vacuum control

With vacuum control

Parameter / Model

MZ 1C

MZ 2C NT

MZ 2C VARIO select

Number of heads / stages

2/2

2/2

2/2

Max. pumping speed, m³/h

0.75

2.0

2.8

Ultimate vacuum, mbar

12

7

7
Down to 1.5 mbar
Without vacuum control

With vacuum control

Parameter / Model

MD 1C

MD 4C NT

MD 4CRL NT

MD 12C NT

MD 4C VARIO select

MD 12C VARIO select

Number of heads / stages

4/3

4/3

4/3

8/3

4/3

8/3

Max. pumping speed, m³/h

1.3

3.4

3.4

12

4.6

15.0

Ultimate vacuum, mbar

2

1.5

1.5

2.0

1.5

1.5
Down to 0.6 mbar
| | | |
| --- | --- | --- |
| | Without vacuum control | With vacuum control |
| Parameter / Model | MV 10C NT | MV 10C VARIO select |
| Number of heads / stages | 8/4 | 8/4 |
| Max. pumping speed, m³/h | 9.5 | 13.0 |
| Ultimate vacuum, mbar | 0.9 | 0.6 |