Plate bearing test set 160 kN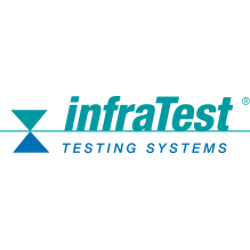 Standards: DIN 18134; ASTM D 1194; ASTM D 1195; ASTM D 1196; BS 1377
Plate bearing test set 100 kN for the determination of the bearing capacity of soil in situ. Load on the bearing plate is applied by use of a hydraulic jack with counterweight. The settlement are measured with a measuring brigde with gauge holder.
Single-gauge measuring beam, made of aluminium tubes with 3 height adjustable support.
Bearing plate 300 mm diameter with measuring tunnel.
Set of pluggable extension rods, made of light alloy.
Upper ball and socket joint.
Hydraulic system 100 kN comprising piston, pressure tube 2 m and hand operated pump with pressure gauge range 0 - 290 bar.
Dial gauge 30 mm, sensitivity 0,01 mm.
Electronic Load Measuring System 100 kN
Direct reading display in MN/m², calculated for Ø 300 and 600 mm plate.
The display is installed in a small housing with carrying handle and includes battery operation system.
A battery charger 12/24/230 V is included.