Distillation Unit K-350 / K-355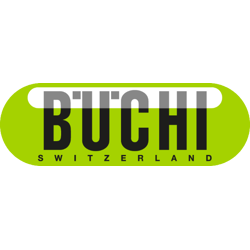 Contact person
Entry level Kjeldahl analysis and beyond.
Perform Kjeldahl nitrogen or protein determinations compliant to officially approved methods in the most cost effective way. Expand your range of applications with the additional features of the K-355.
Cost-effective
Entry level instrument for Kjeldahl and other steam distillations.
Eco-friendly cooling water control to reduce water consumption.
Plastic splash protector for extended lifetime.
Easy to use
Simple programming of distillation parameters.
Straightforward operation and calibration of reagent pumps.
Multiple method memory for routine analysis with the K-355.
Wide-range use
Acid resistant pump for additional steam distillation applications.
Reduction of steam power for gentle distillation.
Choice of glass or plastic splash protector.
Glass splash protector: With its extensive know-how BUCHI provides state-of-the-art glass parts like the splash protector. The whole distillation process is visible for easy method development and process monitoring.
Plastic splash protector: This splash protector is made of glass fiber reinforced polypropylene. It is the choice for high throughput analysis due to its long lifetime.
Acid resistant pump: Extend your range of applications with distillation unit K-355 by programmable dosing of strong acids to the sample tube.
Safety features: Automatic dosage of chemicals, protective sensors for sample tube, front door and service door ensure safe operation.
Save cooling water: Start and stop cooling water automatically during the distillation process.
Steam regulation: The K-355 regulates the steam power to control foaming samples and exothermic reactions.
Specific sample tubes: Chose the appropriate sample tube according to the application to match the required sample amount.
Scientific mobile apps: Manage your data with ease for a more efficient daily routine with Kjeldahl Optimizer and Kjeldahl Reports applications.