NIRFlex N-500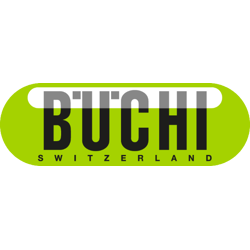 Contact person
The modular FT-NIR spectrometer.
The N-500 FT-NIR spectrometer provides reliable analysis results for quality control as well as research and development in the pharmaceutical, chemical, food, beverage and feed industry. The NIRFlex N-500 offers a wide range of measuring cells and accessories for highest performance.
Reliable and flexible
Precise and accurate analysis results due to highest wavelength precision.
Direct and effortless transfer of calibrations from instrument to instrument.
Precisely analyzes different types of sample (solid, powder, tablet, granule, paste, liquid, etc.) by dedicated measuring options.
Fast, safe and easy
Delivers results in seconds.
Obtains several parameters simultaneously.
No chemicals or solvents.
User friendly and intuitive handling.
Highly efficient
Fast analytical results allow rapid process optimization.
Low cost of ownership as (common spare parts are user-exchangeable, no periodic instrument re-calibration required etc.).
Continuous operation due to the twin lamp safeguard.
The BUCHI polarization interferometer: BUCHI has adapted the successful quartz polarization interferometer by using crystals with a very high refractive index. This leads to optimum resolution and a compact design maintaining the advantage of insensitivity to mechanical disturbances.
The twin lamp module: BUCHI NIR spectrometers are equipped with a twin lamp module, which will automatically switch to a second integrated lamp in the event of a failure of the primary source. This minimizes the risk of an instrument failure, and sufficient time is left to order a replacement lamp. Meanwhile you can continue your measurements without further intervention.
The integrated standards: Each BUCHI FT-NIR spectrometer is equipped with various gray filters and a wavelength standard. They enable wavelength accuracy, signal-to-noise ratio, and linearity to be checked using specially designed software modules. These measurements form the System Suitability Test (SST), which is indispensable in the pharmaceutical industry in order to meet regulations.
| | | | | |
| --- | --- | --- | --- | --- |
| NIRFlex N-500 with Solids Cell N500-001 | NIRFlex N-500 with Liquids Cell N500-002 | NIRFlex N-500 with Solids Transmittance Cell N500-010 | NIRFlex N-500 with Fiber Optic Solids Cell N500-007 | NIRFlex N-500 Fiber Optic SMA Cell N505-000 |
| Measurement of powder, solid, granules and cream samples in diffuse reflectance mode or liquids and suspensions in transflectance mode. | Measurement of clear liquids in transmission mode. Possibility to work with cuvettes of 1, 2, 5 and 10 mm path lengths, as well as disposable vials. The configuration allows multiple samples measurement sequence up to 6 positions. | Measurement of solid samples like capsules and powders in diffuse transmission. Various sample plates are available to fit tablets with a wide range of size and shapes. | On-site raw materials control for powders, granular materials, solids and creams in diffuse reflection mode, as well as liquid samples in transflectance mode. | Cell for reflectance as well as transmission measurement. Possibility to plug separate probes and fiber optic cables. |