NIRMaster™ Essential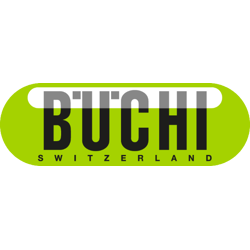 Contact person
Control the quality and nutritional facts of your feed, pet-food, milling and bakery products rapidly. The NIRMaster is the world's first dedicated FT-NIR standalone spectrometer available in food-grade PMMA or stainless steel. The accuracy and reproducible performance of polarization FT technology plus the hygienic design with certified dust protection meets the easy cleaning processes requested for at-line machinery.
Best results
Highly reproducible results with polarization FT-NIR technology.
Precise measurement of multiple parameters simultaneously.
Exact data through top wavelength precision guaranteed by internal laser system.
Ease of use
Efficient and time saving quick-start calibrations.
Compatible with standard industry monitor and keyboard.
Certified dust and splash water protection (IP54).
Easy-clean hygienic design.
Reliable
Maximum reliable reads through vibration proof FT polarization interferometer.
Permanent performance verification through frequent internal standard checks.
Safe operation due to embedded industry standard PC.
Continuous operation with twin-lamp safeguard.
The BUCHI polarization interferometer: BUCHI has adapted the successful quartz polarization interferometer by using crystals with a very high refractive index. This leads to optimum resolution and a compact design maintaining the advantage of insensitivity to mechanical disturbances. The reason for the superior performance of this interferometer in rough environments is the difference of spatial movements and the optical path shifts for the two light beams in a birefringent crystal of variable thickness. Whereas in a Michelson type interferometer mechanical distortions directly affect the interference, such effects are reduced by a factor of 10 to 20 in a crystal interferometer.
Easy-clean design increases food safety day by day: The hygienic easy-clean design and high ingress protection (IP) support your routine work in harsh environments. The NIRMaster™ is available in food-grade PMMA housing or stainless steel housing with IP54 or IP65.
The twin lamp module: BUCHI has set a new standard in terms of the availability of an NIR spectrometer. BUCHI NIR spectrometers are equipped with a twin lamp module, which will automatically switch to a second integrated lamp in the event of a failure of the primary source. This minimizes the risk of an instrument failure, and sufficient time is left to order a replacement lamp. Meanwhile you can continue your measurements without further intervention.