High-Temperature furnaces up to 1600 °C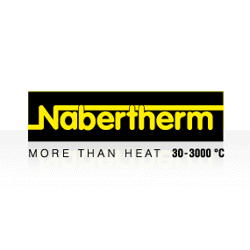 Contact person
These powerful laboratory muffle furnaces are available for temperatures up to 1550 °C or 1600 °C. The durability of the SiC rods in periodic use, in combination with their high heating speed, make these high-temperature furnaces to all-rounders in the laboratory. Heating times of 40–60 minutes can be achieved, depending on the furnace model and the conditions of use.
Tmax 1550 °C or 1600 °C.
Working temperature 1600 °C (for high-temperature furnaces LHTC ../16), increased wear and tear must be expected in case of working at higher temperatures.
Dual shell housing made of textured stainless steel sheets with additional fan cooling for low surface temperature.
Optional flap door (LHTC) which can be used as work platform or lift door (LHTCT) with hot surface facing away from the operator (High-temperature furnace LHTCT 01/16 only with lift door).
Easy replacement of heating rods.
Adjustable air inlet opening, exhaust air opening in the roof.
Additional equipment:
Over-temperature limiter with adjustable cutout temperature.
Manual or automatic gas supply system.
Process control and documentation via VCD software package for monitoring, documentation and control.
Model

Tmax, °C

Inner

width,

mm

Inner

depth,

mm

Inner

height,

mm

Volume, l

Minutes

to Tmax

LHTCT 01/16

1550

110

120

120

1.5

40

LHTC(T) 03/16

1600

120

210

120

3.0

60

LHTC(T) 08/16

1600

170

290

170

8.0

60