Hot air sterilisers S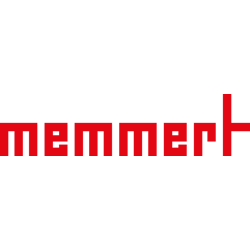 The Memmert steriliser S complies with all relevant standards and regulations for medical devices and guarantees reliable programme sequences, irrespective of the load and chamber volume. Especially due to the SetpointWAIT function the validation of a Memmert hot air steriliser is possible anytime. Combined with the user-ID function the optional process-controlled, electromagnetic door lock of appliances with model variant TwinDISPLAY is the icing on the cake in terms of safety in the laboratory. Each Memmert hot air steriliser S is classified as class IIb medical device. Memmert is bringing medical devices of class IIb into circulation according to MDD 93/42/EEC until 26 May 2024 according to the transitional provisions by the (EU) 2017/745 article 120 (2).
Temperature range up to +250 °C.
8 model sizes (32 to 749 litres volume).
2 model variants: SingleDISPLAY and TwinDISPLAY.
Natural convection or forced air circulation N/F.
| | | | | | | | | |
| --- | --- | --- | --- | --- | --- | --- | --- | --- |
| Model/Parameter | 30 | 55 | 75 | 110 | 160 | 260 | 450 | 750 |
| Volume, l | 32 | 53 | 74 | 108 | 161 | 256 | 449 | 749 |
| Interior width, mm | 400 | 400 | 400 | 560 | 560 | 640 | 1040 | 1040 |
| Interior height, mm | 320 | 400 | 560 | 480 | 720 | 800 | 720 | 1200 |
| Interior depth, mm | 250 | 330 | 330 | 400 | 400 | 500 | 600 | 600 |
| Max. number of shelves | 3 | 4 | 6 | 5 | 8 | 9 | 8 | 14 |
| Max. loading per shelf, kg | 20 | 20 | 20 | 20 | 20 | 20 | 30 | 30 |
| Max. loading of chamber, kg | 60 | 80 | 120 | 175 | 210 | 300 | 300 | 300 |
| Exterior width, mm | 585 | 585 | 585 | 745 | 745 | 824 | 1224 | 1224 |
| Exterior height, mm | 704 | 784 | 944 | 864 | 1104 | 1183 | 1247 | 1720 |
| Exterior depth, mm | 434 | 514 | 514 | 584 | 584 | 684 | 784 | 784 |
| Electrical load at 230 V, 50/60 Hz, W | 1600 | 2000 | 2500 | 2800 | 3200 | 3400 | | |
| Electrical load at 400 V, 50/60 Hz, W | | | | | | | 5800 | 7000 |
| Net weight, kg | 46 | 57 | 66 | 74 | 96 | 110 | 161 | 217 |