Pendeo® Truck load cell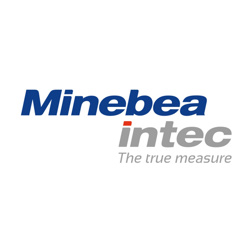 Contact person
The digital Pendeo® Truck load cell is the optimal solution for weighbridges. Its takes the performance of Minebea Intec products to the next level and makes the setup, calibration and operation of weighing systems now even easier and more reliable.
Ideally suited to use in weighbridges.
Standardized, maintenance-free, extremely compact design.
Extremely robust design in hermetically sealed stainless steel housing.
Special strain-gauge technology for significantly improved lightning protection.
High overload range (up to 150 %).
100 % compatible with PR 6221.
Reaches stability quickly which ensures short weighing times.
High EMC compatibility (10 V/m).
Suitable for use in ATEX zone 2/22.
Additional reliability thanks to diagnostic function.
The Pendeo® Truck is a digital load cell with DAT (Digital Assistance Technology). Its advanced functions include short weighing times and significant time savings during configuration.
Easy commissioning:
Load cell identification.
Automatic corner correction.
Uneven load distribution alert.
Efficient use:
Temperature checks.
Information about load cell parameters.
Immediate notification in the event of a faulty load cell.
Quick repair and maintenance:
Compensation for a failed load cell.
Overload counter.
Enhanced service functions.