X-ray diffractometers (XRD)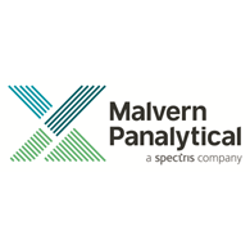 Contact person
Malvern PANalytical X-ray diffractometers are designed for obtaining the ultimate quality diffraction data, combined with ease of use and flexibility to quickly switch to different applications.
Malvern Panalytical's X-ray diffractometers are used in many environments, from universities and research institutes to industrial process control labs. Whatever your X-ray diffraction (XRD) need, we offer the right diffractometer.
All Malvern Panalytical's multipurpose diffractometers are all equipped with PreFIX (pre-aligned, fast interchangeable X-ray) modules, making a change in the optical path effortless for the user. For this reason, we offer the most applications on a single diffractometer platform.
Technology/Model

Benchtop X-ray diffractometer

Multipurpose X-ray diffractometers for your analytical needs

Versatile research & development XRD system

Versatile research, development & quality control XRD system

X-ray diffraction (XRD)

✓

✓

✓

✓

Measurement type
Particle shape

✓

Particle size

✓

Crystal structure determination

✓

✓

Phase identification

✓

✓

✓

✓

Phase quantification

✓

✓

✓

✓

Contaminant detection and analysis

✓

Epitaxy analysis

✓

✓

✓

Interface roughness

✓

✓

✓

3D structure / imaging

✓

Thin film metrology

✓

✓

✓

Residual stress

✓

✓

✓