ATEX vacuum pumps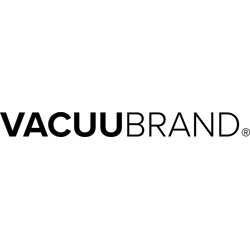 Contact person
When intended for use in areas with potentially explosive atmospheres, European Community Directive 2014/34/EC (ATEX) requires equipment in conformity with ATEX standards. VACUUBRAND offers Category 2 chemistry diaphragm pumps and vacuum systems in conformity with ATEX (for use in zones where an explosive atmosphere is likely to occur). These chemistry diaphragm pumps are appropriate for such locations because they are highly resistant to chemicals, oil-free, have no sliding surfaces, and the expansion chamber is hermetically sealed against the drive zone. ATEX chemistry vacuum systems with solvent recovery provide safe, convenient vacuum while protecting the environment.
ATEX chemistry diaphragm pumps and vacuum systems are now available with variable speed motor for vacuum control as VARIO®-version.
The VACUUBRAND range of ATEX chemistry diaphragm pumps is supplemented by an ATEX vacuum gauge with excellent corrosion resistance and long-term stability.
All ATEX vacuum pumps are for use in ATEX category 2.
AK = separator catchpot for inlet or outlet condensates, collects particles and droplets, keeps condensate in vacuum line from flowing into the pump, protecting pump performance and providing additional noise reduction on the pressure side.
EK = exhaust vapor (emission) condenser for nearly 100 % solvent recovery in compact design, protecting environment and lab air.
| | | | |
| --- | --- | --- | --- |
| Model / Parameter | Number of heads / stages | Max. pumping speed, m³/h | Ultimate vacuum, mbar |
| MZ 2C EX | 2/2 | 1.9 | 12 |
| MZ 2C EX +AK+EK | 2/2 | 1.9 | 12 |
| MD 4C EX | 4/3 | 3.7 | 3 |
| MD 4C EX +AK+EK | 4/3 | 3.7 | 3 |
| MV 10C EX | 8/4 | 8.1 | 2 |
| MV 10C EX +AK+EK | 8/4 | 8.1 | 2 |
| MD 4C EX VARIO | 4/3 | 3.7 | 3 |
| MD 4C EX VARIO +AK+EK | 4/3 | 3.7 | 3 |
| MV 10C EX VARIO | 8/4 | 8.1 | 2 |
| MV 10C EX VARIO +AK+EK | 8/4 | 8.1 | 2 |