Rotary vane pumps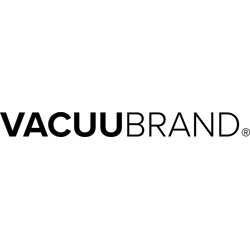 Contact person
Rotary vane pumps are used whenever it is necessary to have a process vacuum of up to 10-3 mbar. VACUUBRAND rotary vane pumps are high-performance, yet compact, and can be equipped with an extensive line of VACUUBRAND accessories. They have an innovative lubrication system with a built-in oil pump and have a large oil volume. This extends oil change and service intervals and protects the pump at start-up.
The effective gas ballast feature, with its high flow gas ballast, provides high vapor pumping capability for water and solvents.
The rotary vane pumps from VACUUBRAND are especially designed for use in chemistry and physics. The powerful gas ballast system helps to prevent condensation inside the pump. Simultaneously the pumps are reaching an outstanding ultimate vacuum even with open gas ballast valve.
Rotary vane pumping systems from VACUUBRAND are suggested for applications in the fine vacuum range that demand special precautions to protect the pump and environment. The PC 3 pumping units with two-stage rotary vane pump (RZ 2.5 through RZ 9) have an inlet-side glass cold trap, exhaust oil mist filter and the accessories needed to handle larger amounts of condensable vapors.
Constriction-free vapor pathway allows high volume flow rates, even when close to the ultimate vacuum.
High tolerance for water and solvent vapors, because of the high-volume gas ballast.
Quiet running and excellent ultimate vacuum, even with gas ballast.
Active corrosion protection: oil cycle closes vacuum-tight against the intake of corrosive gases and oil impurities into the reservoir when shut down.
Lubrication circuit, and large usable oil volume provides extended oil change and service intervals.
Compact design, low weight and easy service due to telescopic design.
| | | | | | | | | | |
| --- | --- | --- | --- | --- | --- | --- | --- | --- | --- |
| | RE 2.5 | RZ 2.5 | PC 3 / RZ 2.5 | RE 6 | RZ 6 | PC 3 / RZ 6 | RE 9 | RZ 9 | PC 3 / RZ 9 |
| Number of stages | 1 | 2 | 2 | 1 | 2 | 2 | 1 | 2 | 2 |
| Ultimate vacuum, mbar | 3 x 10-1 | 2 x 10-3 | 2 x 10-3 | 1 x 10-1 | 2 x 10-3 | 2 x 10-3 | 1 x 10-1 | 2 x 10-3 | 2 x 10-3 |
| Ultimate vacuum with gas ballast, mbar | 8 x 10-1 | 1 x 10-2 | 1 x 10-2 | 6 x 10-1 | 1 x 10-2 | 1 x 10-2 | 6 x 10-1 | 1 x 10-2 | 1 x 10-2 |
| Pumping speed, m³/h | 2.3 | 2.3 | 2.3 | 5.7 | 5.7 | 5.7 | 8.9 | 8.9 | 8.9 |
| Exhaust filter | - | - | X | - | - | X | - | - | X |
| Isolation valve | - | - | X | - | - | X | - | - | X |
| Cold trap | - | - | X | - | - | X | - | - | X |