Cooperation between SIA Doma and ClydeHSI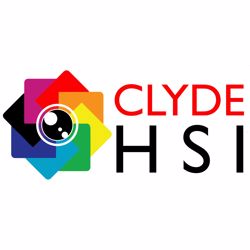 We proudly inform that SIA Doma has signed an agreement with Clyde Hyperspectral Imaging and Technology Ltd., (ClydeHSI) and has become the partner of the ClydeHSI in the Baltic States, opening the possibility for customers to receive wider support in this area.
SIA Doma is a company with 30-year experience providing solutions and services of a wide range of equipment, measuring instruments, laboratory, and technological equipment.
The company employs highly qualified specialists who are experienced in the implementation of simple, large, as well as complex projects. From the very beginning, the main objective of SIA Doma has been to support the growth of its customers based on technological capabilities. This new cooperation with one of the world's leading manufacturers of hyperspectral imaging systems and optical spectroscopy instruments is an important addition to our product portfolio expanding our offering to customers in the Baltic States.
ClydeHSI design and manufacture a wide range of both hyperspectral and conventional spectroscopy instruments, specialising in full hyperspectral imaging systems. All ClydeHSI products are supported by leading software for data acquisition, analysis and display.
ClydeHSI mission is to provide each and every client with a complete, end-to-end hyperspectral imaging solution, each designed and rigorously tested to ensure robust, reliable, accurate and repeatable hyperspectral imaging measurements across a range of academic and industrial applications. This synchronises perfectly with the SIA Doma mission - to create and promote the growth of our customers based on technological innovation and strong relationships. Our ultimate goal - to be a contribution in creating a society based on knowledge.
ClydeHSI Hyperspectral Systems add value by creating spatial maps of spectral features that enable identification of material components and their spatial distribution within a measured sample. This is because the spectral features identified act as a unique "fingerprint" of the material being measured, and hyperspectral imaging has subsequently emerged as a key analytical tool in a wide range of applications, as it is versatile, fast, safe, reliable, and is suitable for both laboratory studies and automated quality inspection on production lines with results in real time.
ClydeHSI have delivered systems into many different applications worldwide:
Food quality assessment
Art & art conservation
Forensic Analysis
Chemical imaging
Colour measurement
Change detection
Industrial quality control
Inspection
Materials identification
Medical and pharmaceuticals
Recycling
SIA Doma in cooperation with ClydeHSI, will be delighted to help you facilitate and improve quality control, inspection and measuring processes, offering modern, high-quality, reliable, and safe solutions – according to your needs.
More information on our websites www.domagroup.eu and www.clydehsi.com