From freezing cold to tropical heat - now also in XXL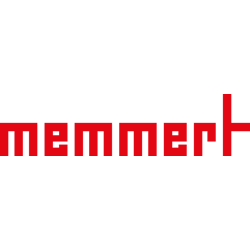 Maximum size now with maximum temperature!
From this July 2021, Memmert will be delivering all XXL Peltier devices (HPP1400eco / IPP1400eco / IPP1400ecoplus / HPP2200eco / IPP2200eco / IPP2200ecoplus) with an extended setting temperature range.
Memmert's Peltier-cooled incubators IPPeco and the constant climate chambers HPPeco of sizes 1400 and 2200 are unique. These XXL devices are ideal for users requiring a lot of space inside. Memmert experts are constantly working on the further development of our versatile products. With the added temperature range of the HPPeco and IPPeco / IPPecoplus models, users can now enjoy greater flexibility.
You can now use the largest of the Memmert cooled incubators and climate chambers to generate extended temperatures and climatic conditions because the temperature range has been increased from the previous +15 to +60 °C to the new 0 to +70 °C. What comes standard in our smaller models is now also going into production for the Memmert giants.
What exactly does that mean? Assuming you want to expose a large amount of load to a temperature of +10 °C, you will achieve your results more efficiently in the future. Instead of using several smaller constant climate chambers or Peltier-cooled incubators, one of our XXL devices will suffice.