Future Days: Battery & Additive Manufacturing (virtual event, November 8, 2022)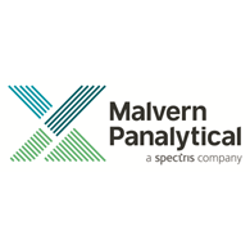 Listen to an engaging mix of presentations and interviews in the field of advanced materials. Hear directly from our industry experts on what they consider to be the material challenges of tomorrow and find out about the solutions Malvern Panalytical can provide to meet these. This two-track event, consisting of two-hour online events, will bring you up close with our battery manufacturing and additive manufacturing experts, giving you a chance to find out the latest industry insights.
Who should attend?
Professionals working within the additive manufacturing or battery industries
What will you learn?
Learn more about the trends and developments in additive manufacturing and batteries
Learn how these two industries deal with sustainability and recycling
What does the future look like for additive manufacturing and batteries
New possibilities for chemistry and analysis within both segments
Ask your own questions related to batteries and additive manufacturing to our experts and join our live round table discussion
Agenda (AM* - additive manufacturing. Without * - batteries manufacturing)
16.00 - 16.10 Introduction
16.10 - 16.35 Find out all the latest insights about additive manufacturing. AM* - Prof. Dr. Ian Gibson, University of Twente
16.10 - 16.35 Challenges in future battery designs. Egbert Figgemeier, RWTH Aachen University
16.40 - 17.00 Research around green hydrogen technologies. Klaus Friedel, Malvern Panalytical.
16.45 - 16.55 Exploring the role and measurement of particle size and shape for powder bed - AM*, Dr. Paul Carpinone, Malvern Panalytical XRD Technical Specialist
16.55 - 17.05 Detecting contaminants in metal powders using X-ray fluorescence - AM*. Dr. Violeta Uricanu, Malvern Panalytical XRF Application Specialist
17.00 - 17.25 Battery: Morphological and structural characterization. Dr Scott Speaksmann & Dr. Umesh Tiwari
17.05 - 17.15 Powdercleanse: An automated closed-loop powder processing system for additive manufacturing - AM*. Adam Hall, Malvern Panalytical.
17.15 - 17.25 Non-destructive testing of AM parts using X-ray powder diffraction - AM*. Nicolas Norberg, Malvern Panalytical.
17.25 - 18.00 Round Table. All experts.