Nabertherm: The controller series 500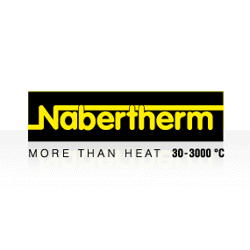 Nabertherm new controller with proven quality "Made in Germany" and innovative design. Naberthem want to make the operation of their furnaces as intuitive and practical as possible for you. You now not only benefit from this when operating the furnace, but also have control when you are out: with the MyNabertherm App which is available to you free of charge for every controller.
In addition to the well-known and matured controller functions, the new generation offers you some individual highlights. Here is an overview of the most important ones for you:
INTUITIVE TOUCH SCREEN
PRECISE TEMPERATURE CONTROL
EASY PROGRAM ENTRY AND CONTROL
USER LEVELS
PROGRAM STATUS DISPLAY
END TIME AND DATE DISPLAY
PROCESS DOCUMENTATION ON USB
24 LANGUAGES
HELP MENU
DISPLAY OF THE PROCESS STEPS IN PLAIN TEXT
APP: With the MyNabertherm App you always have a full overview. It can be connected to one or more Nabertherm controllers and offers direct access to the Nabertherm service.