Interface I-300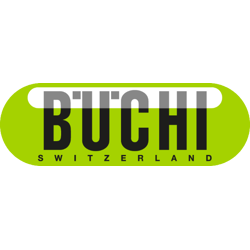 Contact person
The Interface I-300 is the central control unit for all process parameters of a Rotavapor® R-300 system. This includes rotation speed, temperature (heating, cooling, vapor) and pressure. Various distinct operating modes (e.g. automatic, dynamic, manual distillation, drying etc.) increase efficiency and convenience of rotary evaporation processes.
Convenient
Easy plug & play integration to a Rotavapor® R-300 system at any time.
Central control and regulation of all process parameters at a glance such as rotation speed, heating/cooling/vapor temperature and pressure.
Remote monitoring on mobile devices including push notifications and live view.
Versatile
The flexibility of the interface allows installation and convenient operation from multiple positions: Rotavapor® handle, vacuum pump, fume hood or lab bench wall.
Stand-alone operation to locally control a house vacuum system.
Efficient
Further modes enabling unattended operation: automatic distillation with AutoDest sensor and foam sensor for foaming samples.

Perfectly synchronized processing thanks to centrally controlled rotary evaporator, heating bath, speed-controlled vacuum pump and recirculating chiller.
Intuitive navigation: Convenient and user-friendly navigation knob, four function keys for quick access and overall stop.
Dynamic distillation: The distillation process starts directly after choosing the solvent from the library. While chiller and bath reach their set temperature, the vacuum is dynamically adjusted.
Favorites: Preferred solvents, leak test and other functions can be saved as favorites for quick access.
Drying mode: The drying mode alternates rotation direction in user-defined intervals over a set time period to enhance drying solids.
Leak test: An integrated test checks the tightness of the system and displays the result.