Interface I-300 Pro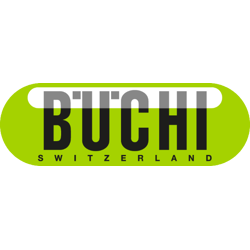 Contact person
The Interface I-300 Pro offers a 7" touch screen to control and view all process parameters at a glance. Sophisticated operating modes, recording and charting capabilities increase efficiency and convenience of rotary evaporation processes.
Efficient
Guided operation with programmable methods including push notifications on mobile devices when manual interaction is required.
Further modes enabling unattended operation: automatic distillation with AutoDest sensor and foam sensor for foaming samples.
Perfectly synchronized processing thanks to centrally controlled rotary evaporator, heating bath, speed-controlled vacuum pump and recirculating chiller.
Convenient
Easy plug & play integration to a Rotavapor® R-300 system at any time.
Central touch screen control and regulation of all process parameters at a glance such as rotation speed, heating/cooling/vapor temperature and pressure.
Remote monitoring on mobile devices including push notifications, live view and charting.
Traceability thanks to recording of all process parameters without additional software.
Versatile
The flexibility of the interface allows installation and convenient operation from multiple positions: Rotavapor® handle, vacuum pump, fume hood or lab bench wall.
Stand-alone operation to locally control a house vacuum system.
Recording: For traceability purposes all process parameters are continuously recorded. The set of data can be exported on an SD card for further analysis.
Automatic distillation: With the AutoDest function and the foam sensor even foaming samples will be distilled automatically.
Remote control: Operate the interface from your most suitable place thanks to flexible installation on fume hood with an additional holder.
Intuitive navigation: Convenient water-resistant touch panel, user-friendly navigation knob and instant stop button.
Charting: All process parameters are graphically displayed to facilitate the supervision of the distillation.
Remote monitoring: The Rotavapor® R-300 App for iOS, Android and Windows offers live view and charting of all process parameters including push notifications.