Rotavapor® R-100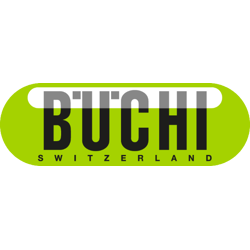 The R-100 rotary evaporator is an entry level Rotavapor® to meet the essential needs in evaporation and BUCHI's high quality standards.
Economical
Effective Rotavapor for limited budgets.
Fundamental design fulfills essential needs of evaporation.
High longevity thanks to high quality material.
Solid and proven
Reliable operation due to robust design.
Quick and ergonomic operation with smooth manual lift mechanism.
Easy flask handling and vapor duct removal thanks to multifunctional Combi-Clip.
Expandable
Easy operation by integrating interface, vacuum pump and recirculating chiller.
Expandable with a wide range of accessories and various glass assemblies.
Flexibility to use the independent heating bath for further applications.