Sepiatec SFC Systems - the green standard for fast compound isolation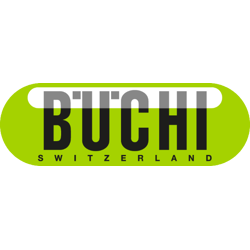 Contact person
BÜCHI Labortechnik AG, a leading provider of laboratory equipment, has added Sepiatec SFC, its first Supercritical Fluid Chromatography (SFC) systems, to its preparative chromatography portfolio. Thanks to smart system design and substantial reductions in organic solvent use, the Sepiatec SFC line enables a more efficient and eco-friendly purification performance.
The SFC method is demonstrably faster than prep HPLC. This type of chromatography has shorter run times thanks to the low viscosity of supercritical fluids used as mobile phases. High separation efficiency can be readily achieved, allowing for increased loading capacity and fast injection cycle time, speeding up the process even more. Time is also saved due to quicker solvent disposal and recovery.
The Sepiatec SFC instruments are designed to make a wide variety of applications possible. With a broad range of pump flow rates, column sizes and lengths, compatibility with UV, ELSD and MS detection, options for stack or multiple injections, fraction collection without limitations on volumes and the possibility to operate the system on the benchtop or in a fume hood, operators are free to customize their system to their needs.
Sepiatec SFC systems advantages:
Safety and sustainability – low-toxicity carbon dioxide as a mobile phase reduces exposure to hazardous solvent.
Speed and productivity – faster run times, stack injection loading, and easier solvent handing for more productive use of your time.
Cost-efficiency – substantial savings as no purchasing, recycling, storing and disposal of organic solvents is needed.
The Sepiatec SFC product line joins BUCHI's established portfolio of preparative chromatography solutions. Together with systems for flash chromatography & prep HPLC, chromatography columns, cartridges and accessories, BÜCHI Labortechnik AG continues to support customers in the pharmaceutical, chemical and biotechnological industries in their efforts to maximize efficiency while achieving highest compound purity.
More information about Sepiatec SFC systems you can find here.