Weisstechnik new temperature shock test chamber ShockEvent D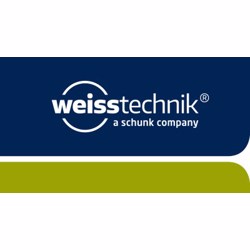 With the Damper Shock, Weisstechnik is expanding its portfolio of temperature shock test chambers. The new test chamber from the ShockEvent series is predestined for test specimens, which are sensitive to vibrations or energised.
The special feature of the Damper Shock is the stationary test space. Temperature-controlled hot and cold air is generated in chambers above and below the test space. Via Dampers, the air can be led to the test specimens. This is the major difference from horizontal and vertical shock test chambers, where the test specimens are located in a test cage that can be moved between two temperature chamber.
With its static test chamber, the Damper Shock is ideally suited for vibration-sensitive measuring technology and sensor technology as well as for active test material that is to be shocked without further influences. It meets the requirements of standardised temperature stress tests such as IEC 60068-2-14, the Japanese standards JASO D-014-4 and EIAJ ED-2531B Na and various degrees of severity of MIL-STD-883H and 202G.
In addition, the new test chamber has been designed as a two and three zone shock tester, which now allows ambient air flow in. This provides more flexibility for a variety of test requirements. Another advantage of the stationary test chamber is the simple cable guiding for measuring equipment. The cables are stationary in the test space and do not move, unlike in other shock test models.
With outer dimensions of 1970 x 1595 x 1765 mm, the test chamber is used by development laboratories and quality assurance in production halls. The test space volume is 210 litres with dimensions of 700 x 500 x 600 mm and allows a maximum test specimens load of 100 kg. The Damper Shock can easily be connected to other test chambers and be operated with the familiar S!MPATI control software.
Weisstechnik supplies its Damper Shock either with refrigerant R-23 or the new R-469A, winner of the German Innovation Prize. In the test space, the temperature range is between - 65 °C and + 200 °C.