Rotavapor® R-220 Pro High Performance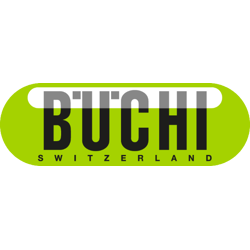 Contact person
You need to distill with a high throughput and your lab space is limited? The Rotavapor® R-220 Pro High Performance offers a distillation rate similar to a 50 liter rotary evaporator, but on a compact 20 liter footprint.
Easy and safe
Intuitive operation of the product and its integrated vacuum controller.
Excellent handling by large and easy readable display.
Fast, easy and safe operation.
Easy flask handling due to the unique flask coupling.
Safe handling and spring-loaded valves protect the glass.
Customized
Extended functionality with a wide range of accessories.
Upgrade automatization to your needs.
Expand the functions of your system at any time.
Low operation costs through integration of vacuum pump and chiller.
Durable
Long life time due to exclusive use of corrosion-free stainless-steel .
Product protection by use of highly chemical-resistant materials.
Trouble-free operation thanks to robust industrial valves.
Highest safety due to coated glassware.
Increased heating capacity: With the increased heating capacity of 6300 W, distillation rates of up to 28 liter of acetone per hour can be achieved.
Two powerfull condensers: To condensate the large amount of evaporated solvents, the Rotavapor R-220 SE High Performance operates with two powerful parallel condensers with a total cooling surface of 1.2 m2.
35% higher distillation rates: Impressive performance with up to 35% higher distillation rates.
Save by recycling: Safe the environment and money by recycling solvents. Purify large volumes of technical grade solvents in a short period of time.