Direct/residual shear apparatus 10 kN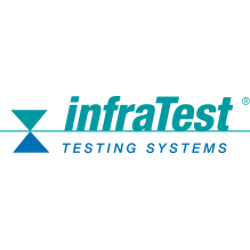 Standards: DIN 18137-1; ASTM D 3080; NF P 94-071-1; NF P 94-071-2; BS 1377
Direct/Residual shear apparatus 10 kN for determining the shearing strength of soil.
The apparatus consists of a stable frame with stepper motor drive agitating the carriage with the bottom part of the shear box.
Shearing force, displacement and settlement are measured by means of electronic transducers.
The machine is controlled via PC and software PROPRESS including data acquisitation.
Normal load is applied with a loading beam ratio 9:1 and 10:1 and surcharge weights (automatically controlled with option 10-2565).
Guiding of the two shear box halves prevents the top part from tilting up during shearing.
The shearing joint between upper and lower shear box can simply be set between 0 mm and approximate 1 mm at the water carriage.
Shear box assembly and load weights have to be ordered in addition.
Shear force maximum 10 kN.
Vertical load maximum 10 kN.
Nominal speed range 0,00001 - 9,99 mm/min.
Travel horizontal ± 20 mm.
Sample area maximum 100 × 100 mm.
Vertical transducer-range 25 mm.