Muffle furnaces with flap or lift door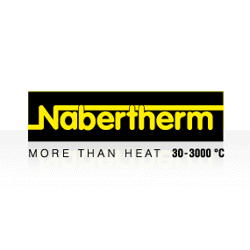 Contact person
The muffle furnaces L 1/12 - LT 40/12 are the right choice for daily laboratory use. These models stand out for their excellent workmanship, advanced and attractive design, and high level of reliability. The muffle furnaces come equipped with either a flap door or lift door.
Tmax 1100 °C or 1200 °C.
Heating from two sides by ceramic heating plates (heating from three sides for muffle furnaces L 24/11 - LT 40/12).
Ceramic heating plates with integral heating element which is safeguarded against fumes and splashing, and easy to replace.
Optional flap door (L) which can be used as work platform or lift door (LT) with hot surface facing away from the operator.
Adjustable air inlet integrated in door.
Exhaust air outlet in rear wall of furnace.
Solid state relays provide for low-noise operation.
Additional equipment:
Chimney (with or without fan) or catalytic converter (not for L 1).
Over-temperature limiter with adjustable cutout temperature.
Protective gas connection to purge with non-flammable protective or reaction gases (not available in combination with chimney, chimney with fan or catalytic converter).
Observation hole in the door.
Manual or automatic gas supply system.
Process control and documentation via VCD software package for monitoring, documentation and control.
Model

Flap Door

Model

Lift Door

Tmax, °C

Inner

width,

mm

Inner

depth,

mm

Inner

height,

mm

Volume, l

Minutes

to Tmax

L 3/11

LT 3/11

1100

160

140

100

3

60

L 5/11

LT 5/11

1100

200

170

130

5

60

L 9/11

LT 9/11

1100

230

240

170

9

75

L 15/11

LT 15/11

1100

230

340

170

15

95

L 24/11

LT 24/11

1100

280

340

250

24

95

L 40/11

LT 40/11

1100

320

490

250

40

95

L 1/12

-

1200

90

115

110

1

25

L 3/12

LT 3/12

1200

160

140

100

3

75

L 5/12

LT 5/12

1200

200

170

130

5

75

L 9/12

LT 9/12

1200

230

240

170

9

90

L 15/12

LT 15/12

1200

230

340

170

15

110

L 24/12

LT 24/12

1200

280

340

250

24

110

L 40/12

LT 40/12

1200

320

490

250

40

110