Cobra SMARTLink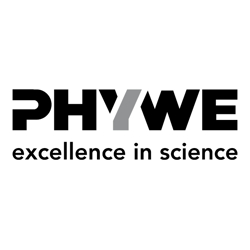 Cobra SMARTlink is a state-of-the-art, high-performance 3-in-1 tablet. It is not only a great measuring and display device for digital science teaching, but also a full featured Android tablet. Due to the brilliant 10.1 inch display paired with the powerful hardware and the 7 internal measuring sensors it is perfectly equipped for the requirements of modern, digital, science education. Especially in student experiments Cobra SMARTlink is very good, easy and reliable to use.
A powerful CPU and sufficient RAM ensure that everything always runs smoothly. 8 CPU cores, 2 GHz CPU clocking, 4 GB RAM, 64GB internal memory.
A brilliant 10.1" display offers sufficient space for all applications as well as a detailed and pin sharp display.
The large battery with 6000 mAh and quick charge function ensures your use throughout the whole (school) day.

Get started right away with more than 100 ready-to-use experiment descriptions for all disciplines (physics, chemistry, biology and natural sciences) in the pre-installed measureAPP.
The Android operating system and the more than 3 million apps in the Google Play Store support you beyond experimenting.


Scope of delivery
1x Cobra SMARTlink
1x Charging cable type C with charging adapter
2x Temperature probes type K
2x Banana plugs, stackable, red with 4 mm plug, 50 cm length
1x Banana plug, stackable, blue with 4 mm plug, 50 cm length
1 x Manual (German, English)
1x High quality packing carton incl. storage box
Equipment
Octa-Core (8-core) processor 2.0 GHz, 4 GB RAM (DDR3)
Internal memory 64 GB, expandable to 128 GB with microSD card
10.1 inch LCD touch screen (16:10), resolution 1,200 x 1,920 (WUXGA)
Front camera 2 MP, main camera 5 MP
Built-in loudspeaker, 3.5 mm headphone jack
Bluetooth 5.0, WiFi standard 802.11 a/b/g/n/ac
1 x USB type C to charge the device and for data communication e.g. via USB stick, PC
Battery: 6.000 mAh
Weight: 760 g


Internal sensors
Temperature: 2x Thermocouple type K
Measuring range: -200 ... 1200 °C
Resolution: 0.4 °C
Accuracy: +/- 3 %
Data rate: 1 kHz
Voltage: 1x voltage connection 4 mm sockets
Measuring range: -30V ... +30 V
Resolution: 20 mV
Accuracy: +/- 1 %
Data rate: 1 kHz
Power: 1 x power connection 4 mm sockets
Measuring range: -1A ... +1A
Resolution: 1 mA
Accuracy: +/- 1 %
Data rate: 1 kHz
Light (built-in sensor)
Measuring range: 1-128 kLx
Resolution: 1 Lx
Accuracy: +/- 4 %
Data rate: 10 Hz
Air humidity (built-in sensor)
Measuring range: 0 ... 100 %
Resolution: 0.1 %.
Accuracy: +/- 4 % (at 0-80 %)
Data rate: 10 Hz
UV (built-in sensor)
Measuring range: 0 ... 400 W/m²
Resolution: 0.1 W/m²
Accuracy: +/- 4 %
Data rate: 10 Hz
Acceleration (built-in sensor)
4 x USB 2.0 inputs for Cobra SMARTSense sensors, maximum data rate up to 10 kHz