Laboratoorne mikser bituumenmaterjalidele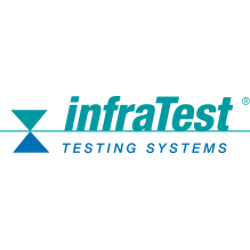 Kontaktisik
Standardid: EN 12697-35; ASTM D 1559
Laboratory mixer for preparation of bituminous material mixture according to the synchronisation principle.
The cover with sealing is equipped with a spindle motor to open and close.
A window permits to watch the mixing process inside. This window can be replaced by the optional available funnel.
The constant speed motorized stainless steel mixing drum is equipped with switch to turn left or right.
An electric heating installation at the bottom and walls provide a constant temperature.
For de-loading the mixing bowl can be tilted to the front by the installed motor system.
The special mixing tool with variable speed range is optimized for mixing asphalt samples.
Drum contents: 30 l.
Mixing tool speed: 25 - 60 rpm/min.
Mixing drum temperature: 25 - 250 °C.