Digital science education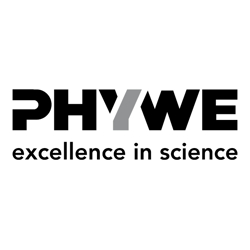 Contact person
Whether classroom teaching, homeschooling or teaching in nature – the way of teaching has changed. Digitalization has reached us in all areas of life, and this also applies to our schools. Many programs were initiated so that school lessons can be designed in a contemporary way. Funding is not enough, however – you need practical solutions for teaching science.
PHYWE has developed a concept for digital teaching that consists of four components:

- Experiment sets
- Sensors
- Display unit
- Software

With this well thought out solution that relates directly to your curriculum, you can design your school lesson simple, progressive and time-saving. Be state-of-the-art: Work with modern, high-performance hardware, supported by PHYWE specially developed software and combine this individually with digital sensors and the tried and tested TESS sets.
You can download full digital science offer here.