iPro Lift systems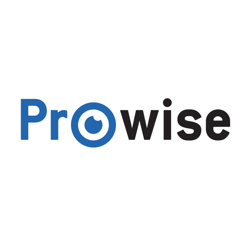 Contact person
The Prowise iPro lift systems make your touchscreen even more innovative and accessible for everyone. Operating the lift with your foot or directly from Prowise Central ensures that you can direct your undivided attention to the screen.
Prowise iPro Lift Systems have always been designed to provide optimal safety. The lift is equipped with a set of unique double safety wheels and an automatic brake mechanism, that only allows movement when it is in its lowest, and thus most stable, position. Sensors recognise obstacles when the lift moves up or down. When the lift meets resistance, it immediately stops moving. iPro Lift Systems are CE and GS certified.
Unique 5 years full warranty.
Prowise iPro Wall Lift
Prowise iPro Mobile Lift
Prowise iPro Tilt and Toddler Lift
Suitable for
All Prowise touchscreens,
max dimensions VESA mount
800 x 600 mm
All Prowise touchscreens,
max dimensions VESA mount
800 x 600 mm
Prowise touchscreens up to 65 inch,
max dimensions VESA mount
800 x 600 mm
Dimensions ground surface
(WxDxH)
785 mm x 222 mm x 71 mm
690 mm x 690 mm x 160 mm
690 mm x 690 mm x 160 mm
Stroke length
950 mm
950 mm
650 mm (iPro Toddler Lift)
800 mm (iPro Tilt Lift)
Maximum load
110 kg
110 kg
75 kg