Touchscreens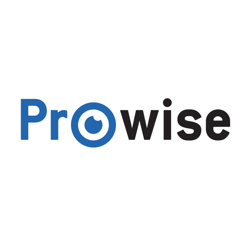 Contact person
With the Prowise Touchscreen you can effortlessly enjoy the world's most advanced interactive experience. The very highest quality materials are combined with the hardware and software developed by Prowise to give unique education and presentation possibilities. Prowise Touchscreens are available in 4 sizes: 55'', 65'', 75'', and 86''.
Image
The 4K Ultra HD IPS Panel guarantees the best possible viewing experience. Only the very best LG panels are used. With a viewing angle of 178°, the content on the screen is always visible for everyone thanks to the IPS and Anti-glare Pro technology. The outstanding colour accuracy brings images to life. The Prowise pixel warranty guarantees that your Prowise Touchscreen will be replaced in the highly unlikely event that it has dead pixels.
Sound
The fully-integrated 2.1 soundbar ensures crystal clear sound. The two integrated speakers (at the front) and subwoofer (at the back) are certified as Dolby Audio. You always have premium sound quality at your disposal without the need for external audio amplifiers.
Microphone
The four built-in microphones open up a world of opportunity in the classroom. They recognise voices and people from as far away as eight metres. This means you can have high quality online meetings or invite external experts to your class via Skype or similar VoIP applications.
ProWrite Ink
The two ergonomic pens enable two people to write on the touchscreen at the same time. The pens can be programmed with two colours (top and bottom) and provide a smooth and realistic writing experience.
Prowise MOVE
With the Prowise MOVE camera, you can operate the Touchscreen without physically touching it. Prowise MOVE makes your lessons fun, educational and healthy. Students will no longer be seated, but will be standing and actively moving in front of the Prowise Touchscreen while learning with ease. The specially designed MOVE tools can be opened in Presenter 10 and offer a unique learning experience.