Cooled vacuum ovens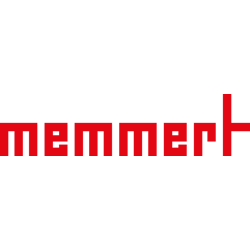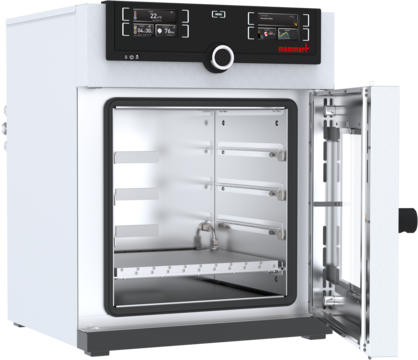 Contact person
Low-temperature vacuum drying enables pharmaceutical or food labs to gently dry bacteria and starter cultures in the cooled vacuum oven.
The compact, energy-saving and extremely accurate Peltier cooling unit ensures a surface temperature distribution with a maximum deviation of ±1 K across the entire temperature range.
Digital backwards counter with target time setting, adjustable from 1 minute to 99 days.
Function SetpointWAIT control that the process time does not start until the set temperature is reached.
AtmoCONTROL software on a USB stick for programming, managing and transferring programmes via Ethernet interface or USB port.
Mechanical temperature limiter TB, protection class 1 to switch off the heating approx. 10 °C above nominal temperature.
Working temperature range from 5 °C (at least 20 °C below ambient temperature) to +90 °C.
Adaptive TwinDISPLAY multifunctional digital PID-microprocessor controller with two high-definition TFT-colour displays.
Vacuum connection with small flange DN16, and gas inlet with small flange DN16.
Vacuum range 5 to 1100 mbar.
Two model sizes - 29 and 49 litres volume.
| | | |
| --- | --- | --- |
| Model/Parameter | VO29cool | VO49cool |
| Volume, l | 29 | 49 |
| Interior width, mm | 385 | 385 |
| Interior height, mm | 305 | 385 |
| Interior depth, mm | 250 | 330 |
| Max. loading of chamber, kg | 20 | 20 |
| Exterior width, mm | 550 | 550 |
| Exterior height, mm | 607 | 687 |
| Exterior depth, mm (door handle + 38 mm) | 400 | 430 |
| Electrical load at 230 V, 50/60 Hz, W | 400 | 500 |
| Net weight, kg | 68 | 96 |